Master of Science in Education
Ready to master the science of teaching?
Recognized by GetEducated.com as a "Best Buy", the online Master of Science in Education program at Peru State College is designed for working teachers who want to expand their knowledge and skills in the field of education at an affordable cost.
This program is designed to work around you. You can choose an accelerated track and earn your master's degree in just 19 months. Or, you can take the regular, more flexible format to complete it at your own pace and with more electives to match your interests.
What Our Students Have To Say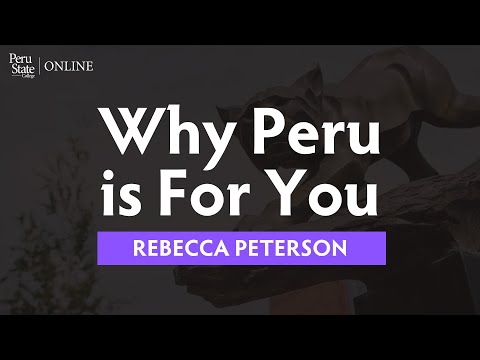 A Great Career Is Calling
Classes are 100% online and taught by instructors who all hold PhDs, helping you gain a leg up on non-master's degree candidates for a number of educational careers.
Curriculum & Instruction Administrator
Instructional Coordinator
Child Care Director
Educational Coordinator
According to the National Center for Educational Statistics, on average, teachers with a master's degree earn $11,490 more every year than teachers with just a bachelor's degree. They also become more appealing candidates for a variety of job opportunities, have the credentials they need to advance into administrative positions, and have the skills to more effectively influence the lives of their students.
Degree Focus Options
For graduate students looking to gain further knowledge and specialization, this program offers Certificates of Advanced Studies in multiple areas:
Classroom Behavior & Management
Instructional Mastery
Inclusionary Practices & Policies
Instructional Technology
You may also choose to earn your Nebraska-approved English as a Second Language (ESL) Supplemental Endorsement. You can complete it 100% online and in as little as 12 months.
Why Peru State College Online?
"I can't tell you how happy I am to have Peru State on my resume for my education. The instructors are beyond helpful and I love that I was able to continue on with my master's."
-Abby Albers, Graduate Student
Consistently Recognized As One Of The Best Values In The U.S.
Think You Can't Have It All In An Online Education?
With Peru State College Online, you can. Quality, affordability and flexibility. You'll receive a quality graduate education that's nationally recognized for affordability, with flexible class schedules to fit your life. Contact us for more information or apply now.
We accept up to 66 hours of credit from a community college or up to 90 hours of credit from another four-year institution. You may also be eligible to earn life experience credit. All of this from a college consistently ranked one of the most affordable in the country.